Lucee is a "light-weight dynamic scripting language for the JVM that enables the rapid development of simple to highly sophisticated web applications."
This tutorial will guide you through a Lucee install on an AWS EC2 Linux instance. I'm assuming you've already launched an instance using the latest Amazon Linux AMI and can SSH into the instance.
SSH into the instance.
$ ssh ec2-user@ip.address.goes.here
Update the server.
$ sudo yum -y update
Let's use /tmp as the working directory for our downloads and installation.
$ cd /tmp
Visit the Lucee downloads page at:
http://lucee.org/downloads.html
Right click on the Linux (64b) link and copy the download URL to your clipboard.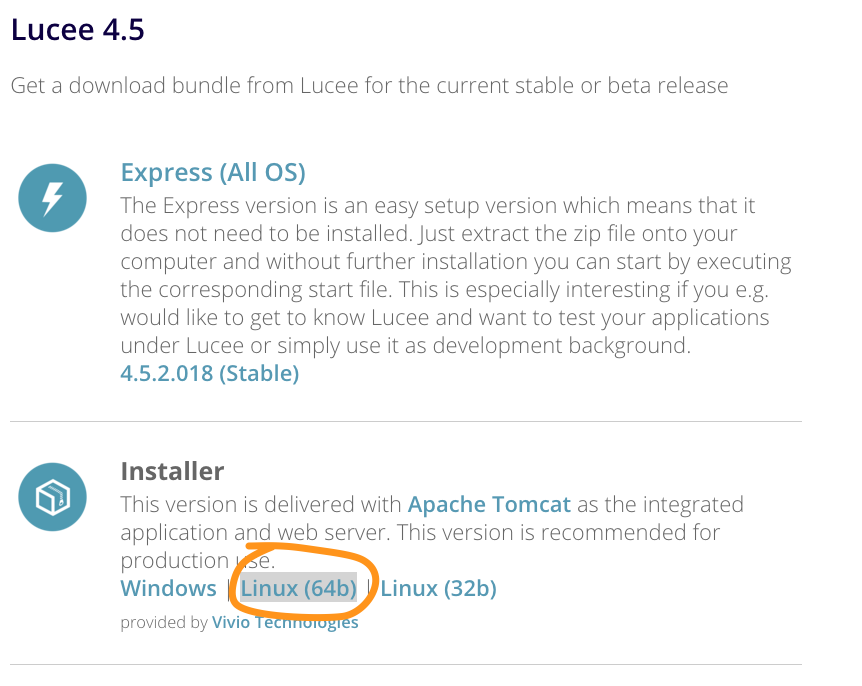 Use curl to download the installer from the URL on your clipboard. Note: your download link may differ if the version number or link changed after this blog was posted.
$ curl -O http://d8yjolse1mixx.cloudfront.net/downloader.cfm/id/143/file/lucee-4.5.2.018-pl0-linux-x64-installer.run
We need execute permissions on the installer file.
$ chmod u+x lucee-4.5.2.018-pl0-linux-x64-installer.run
Start the installation.
$ sudo ./lucee-4.5.2.018-pl0-linux-x64-installer.run
Follow the prompts. Accept the defaults or tweak them as desired. Be sure to opt Yes to starting Lucee at boot. You don't need to install the Apache connector if you're using Nginx.
Make sure you have port 8888 open in the security group that your AWS instance is running in.
Open a browser and visit the IP of your server on port 8888. The installer will automatically startup Lucee but it may take a minute or more to start running.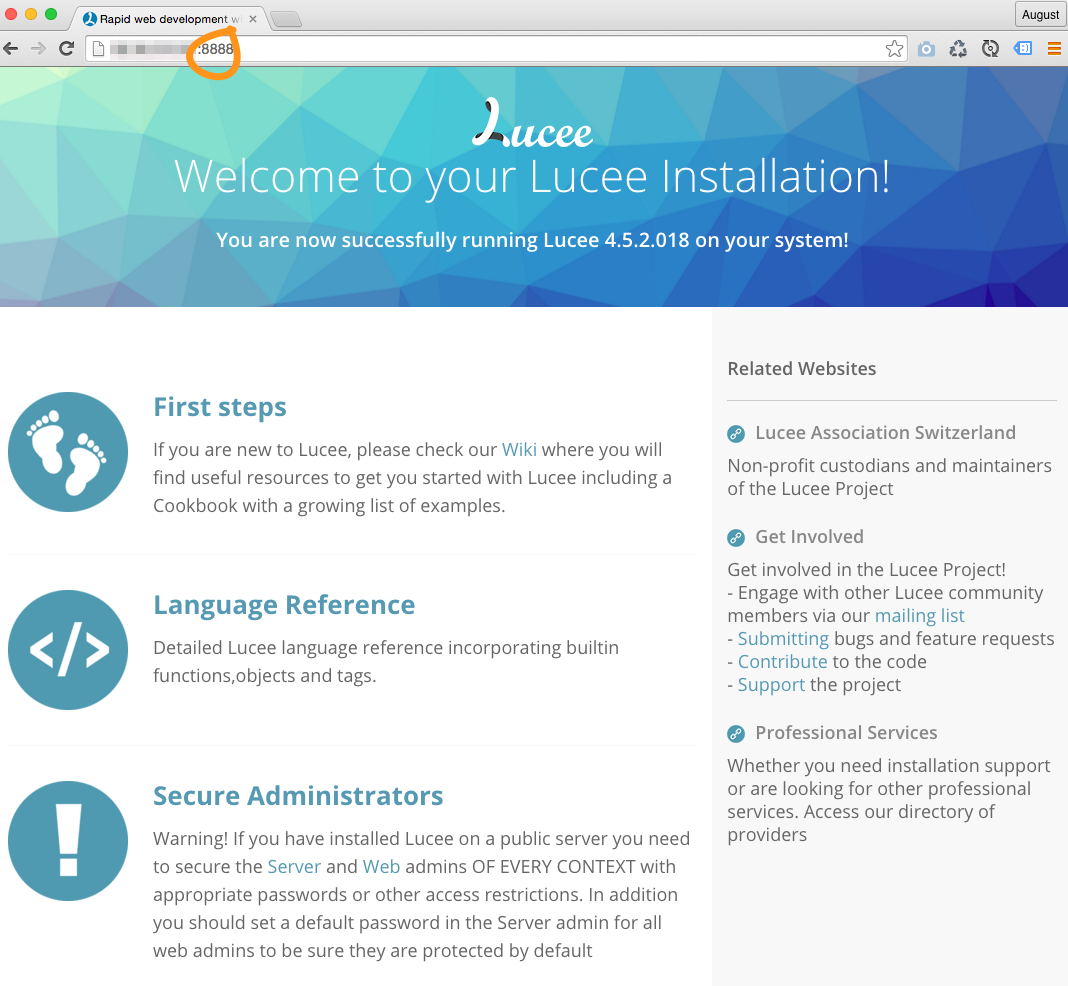 Even though we opted to configure Lucee to startup automatically at server boot time for some reason the installer doesn't copy the service control script into the /etc/init.d directory. Let's do that now.
$ sudo cp /opt/lucee/lucee_ctl /etc/init.d/
Restart Lucee to verify the control script is installed.
$ sudo service lucee_ctl restart
Make sure Lucee is configured to start as a service at boot time.
$ sudo chkconfig lucee_ctl on
Reboot the server and verify that Lucee starts up automatically.
$ sudo reboot
---